Tickets and entrance
Ambience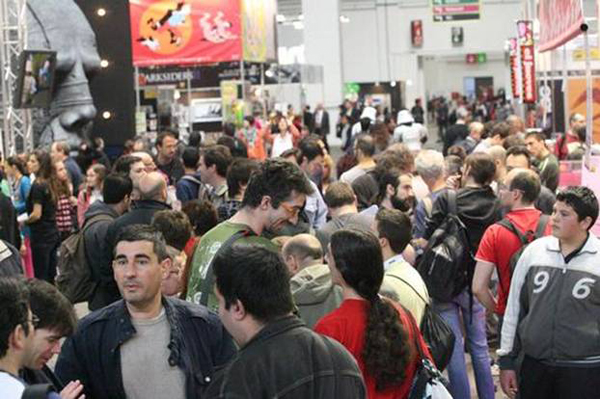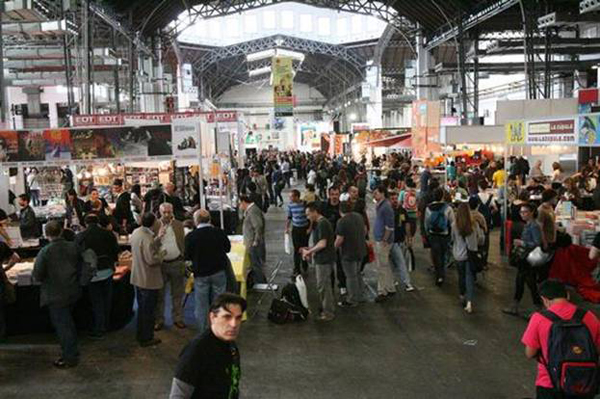 Some fans and disguises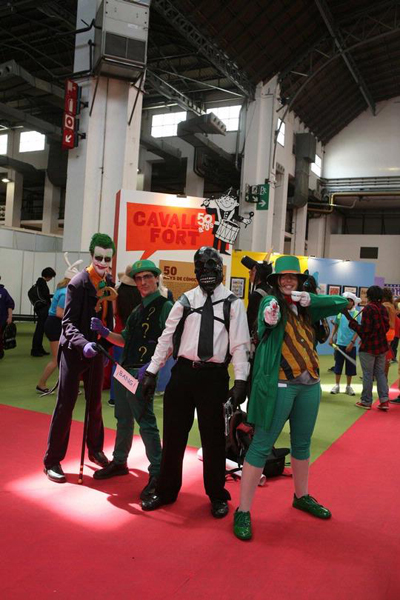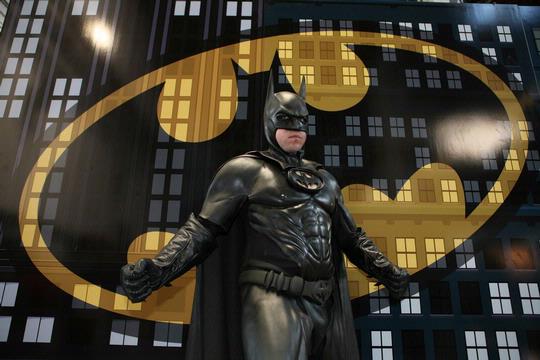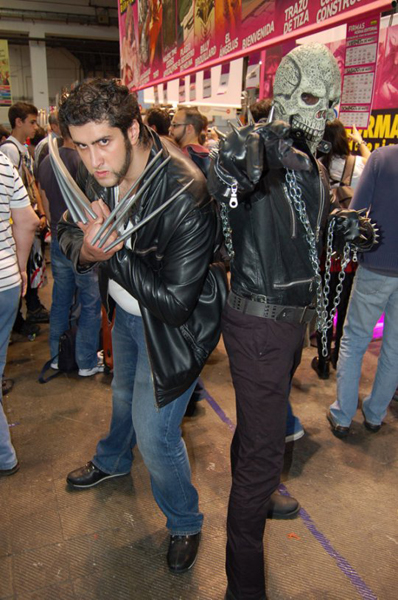 Who You Gonna Call!!!????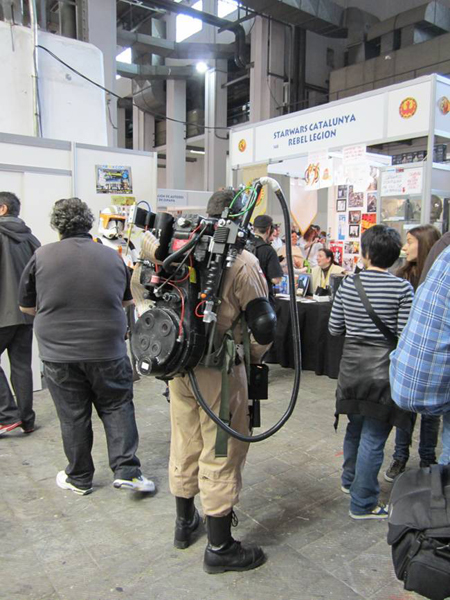 Go Nagai, (Japan) Creator of Giant Robot Mazinger Z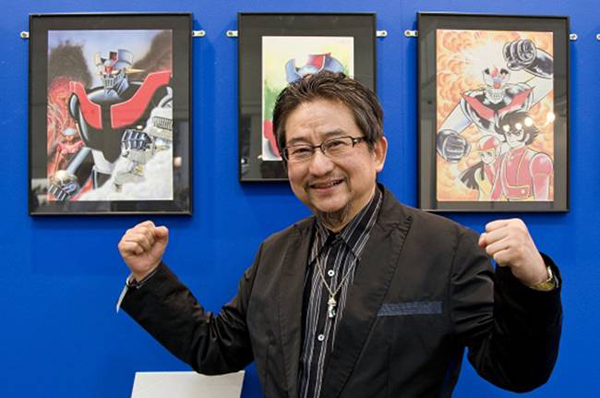 Greg Roucka (Writer) Batman, Wonder Woman, Elektra, Spiderman...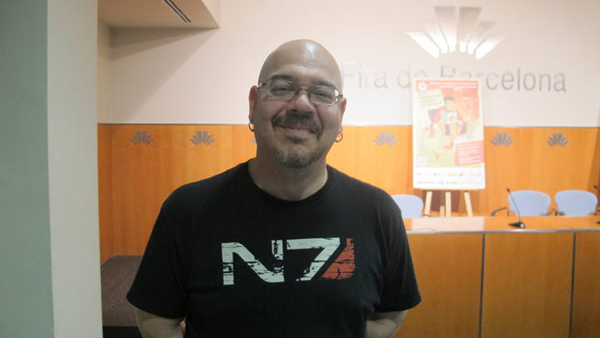 Dani and legendary Spanish artist Alfonso Azpiri (Lorna, Mot, Bethlehem Steele)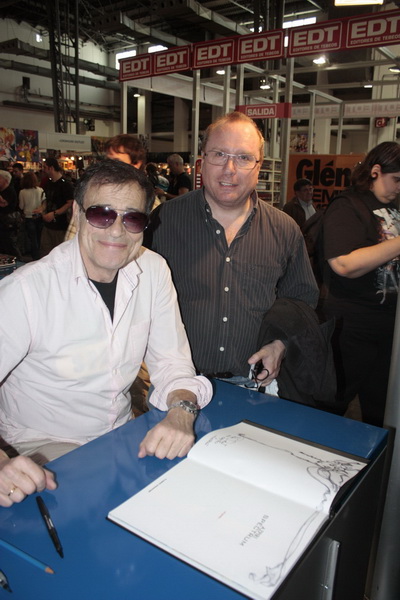 Alfonso Azpiri drawing the Sketch.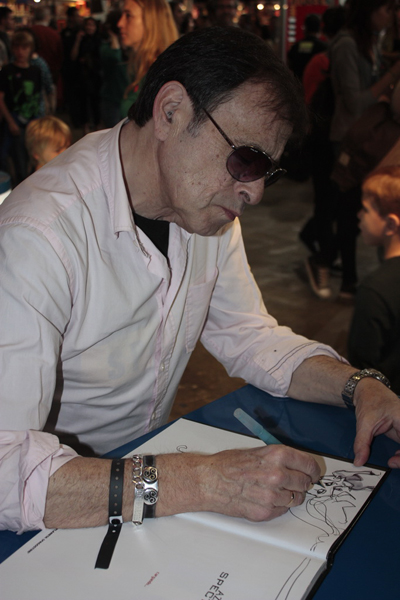 David Lloyd, V de Vendetta, Night Raven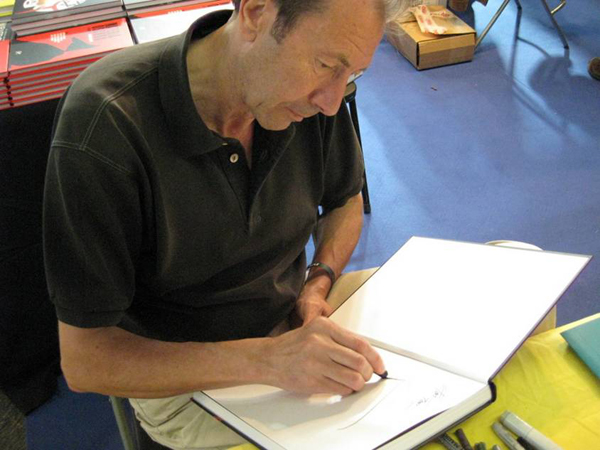 Juanjo Guarnido (Spanish Artist) Know for the "Blacksad" series (4 Issues:Somewhere Within the Shadows (2000), Arctic Nation (2003) Red Soul (2005), The hell, the Silence (2010)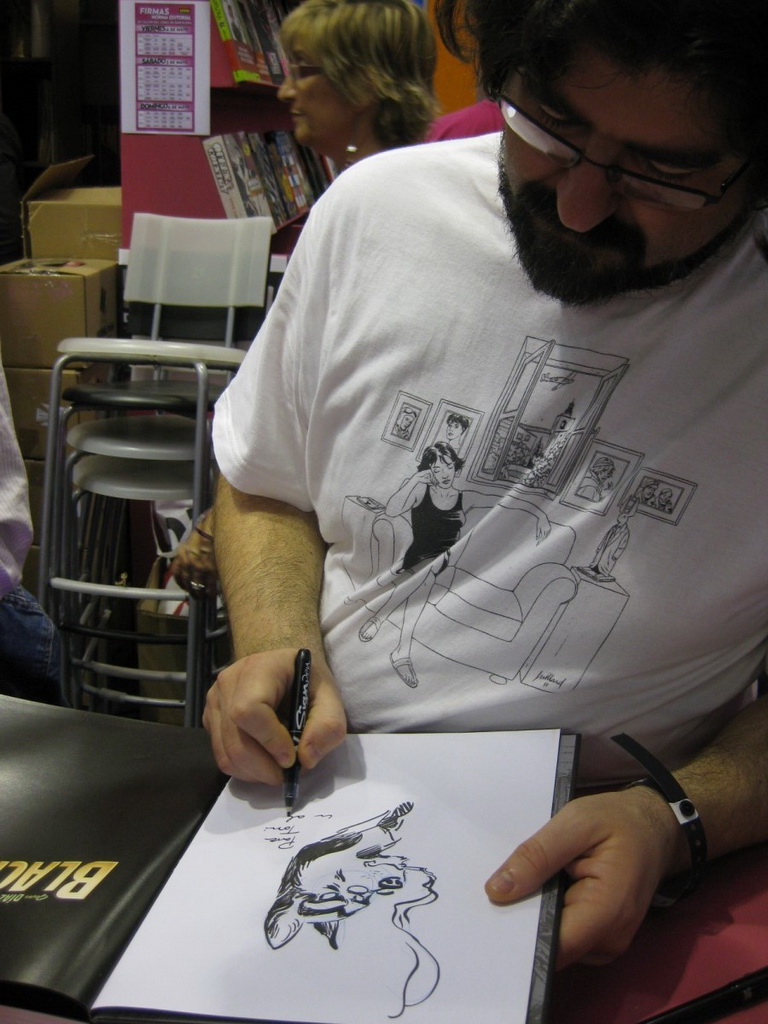 Julian Glover & Paul Blake or Walter Donovan & Greedo
The Great Milo Manara signing one poster with his huge art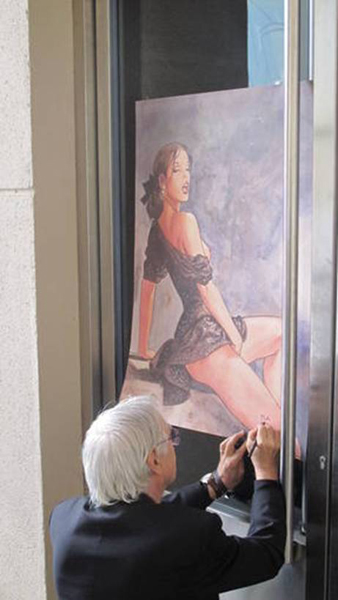 Jordi Bernet, a legendary spanish artist (Jonah Hex, Batman, Torpedo 1936 and Clara (erotic strip))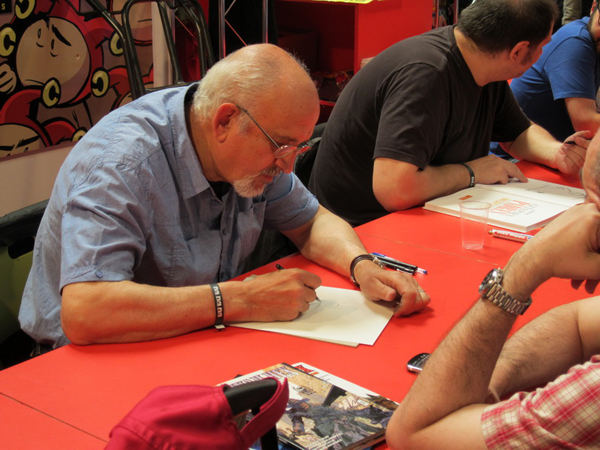 Greg Capullo (artist of Spawn, Marvel, Batman...)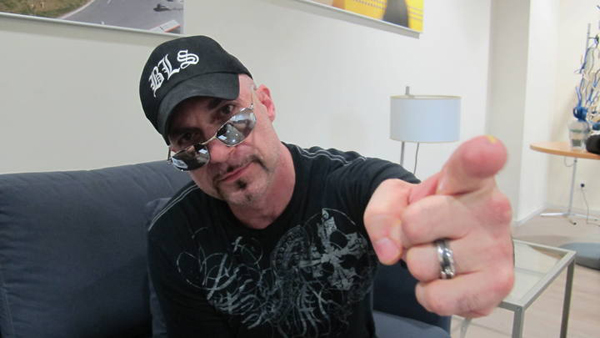 Paco Roca, Spanish author.
The Poster of the Salon has been created by Paco.
He is known for his works: GOG, The Grim Game, Les Voyages d'Alexandre Icare: Les fils de l'Alhambra, The Lighthouse, Wrinkles, Les Rues de Sable, Emotional World Tour, Memoirs of a man in pyjamas, L'Ange withdrawal, The Cartoonist Winter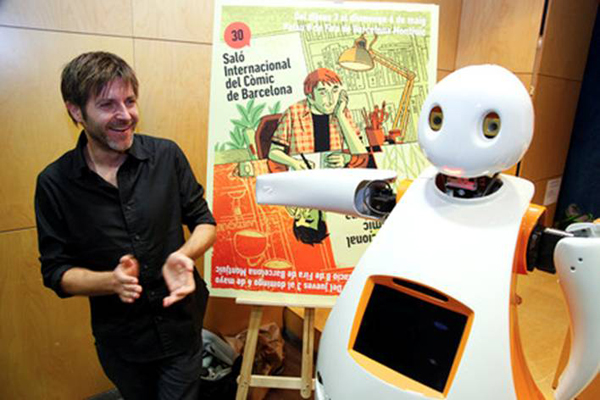 Jep (right with blue shirt) meet Jordi Bayarri (left), a very kind Spanish artist. Jordi Bayarri draw adult comics. Know for: Enchantae, Entre Tinieblas, Alien College, and his most famous work "Magia & Acero".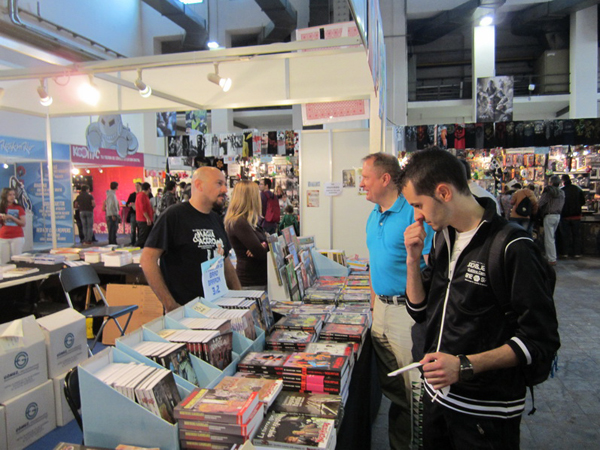 Star Wars culture is present in the Salon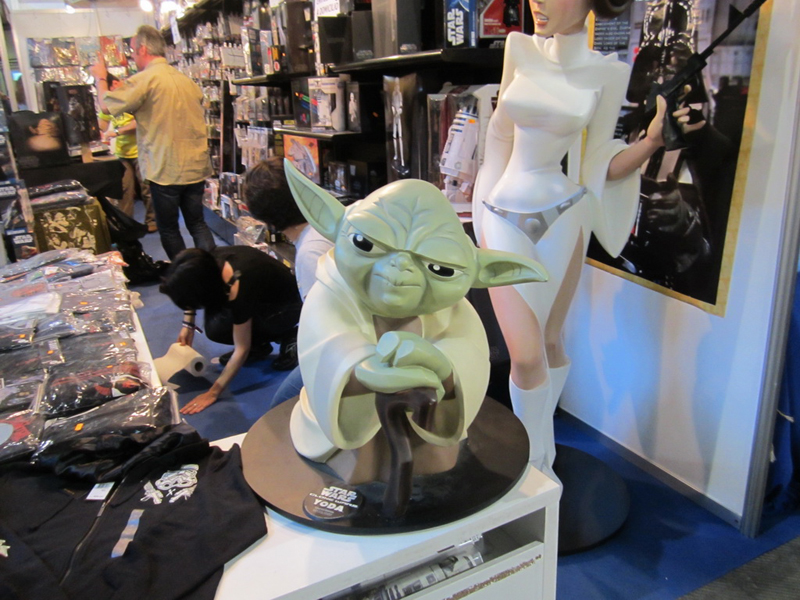 R2D2 My favourite Star Wars Character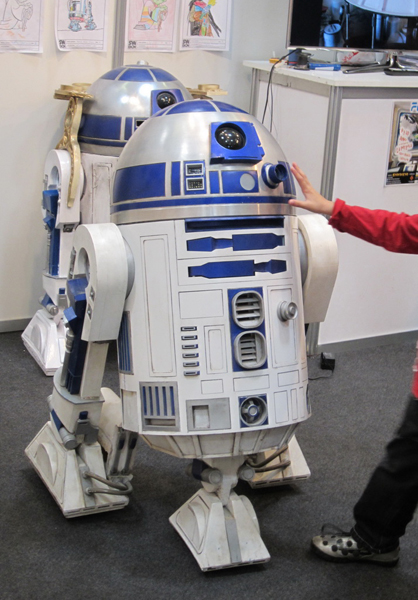 The Mayor of Barcelona (left) opening the show
The Spectacular Exhibition "Spiderman 50 Years". With a lot of Original Pages from mythical artists. I missed some page by another great author, Paul Gulacy
Steve Ditko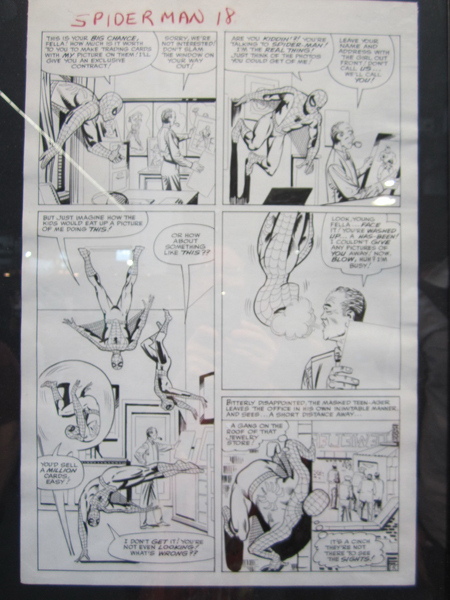 John Romita Sr.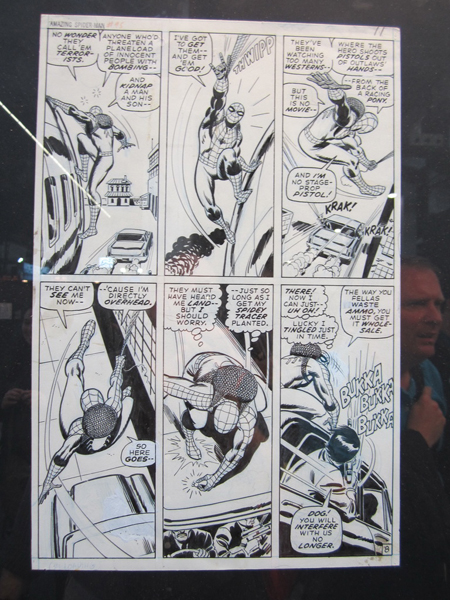 Ross Andru
Exhibition about Robots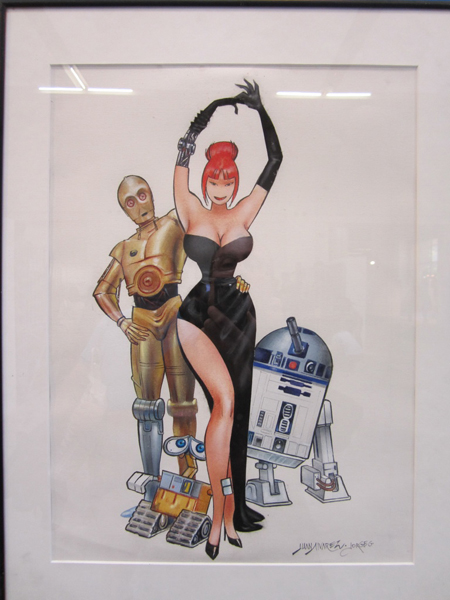 The Crisis has also reached a galaxy far far away... I Buy Gold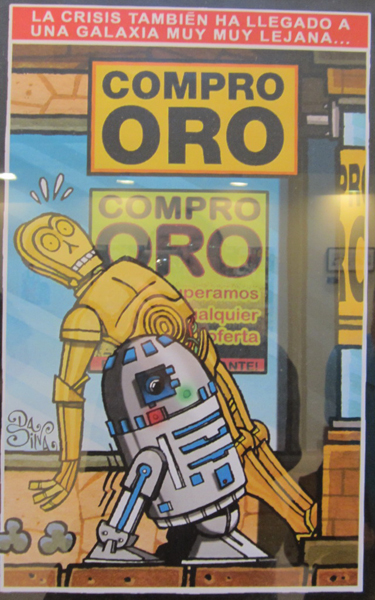 Fantastic Four by Jack Kirby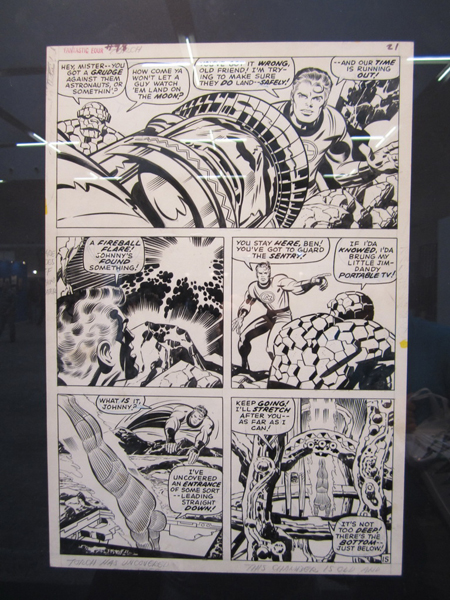 Ranx by Tanino Liberatore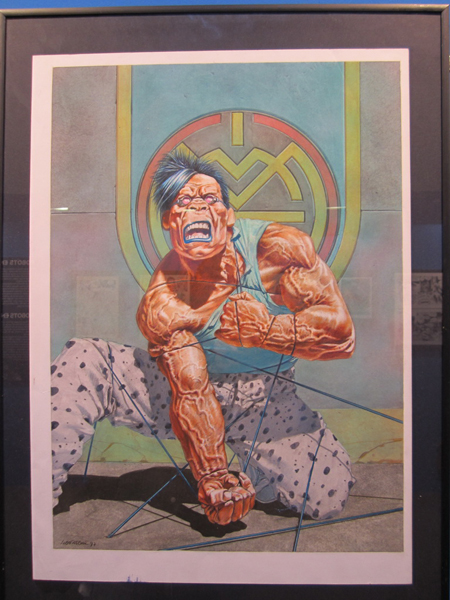 Model for Spanish Sci-Fi Movie called "EVA"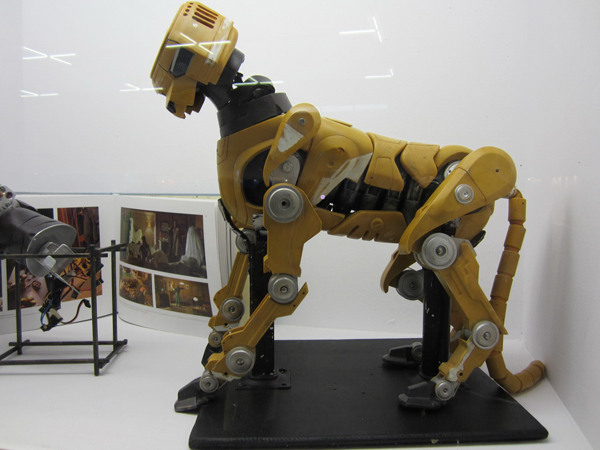 Paul Gulacy's Time Bomb Spanish version, published in a stunning edition by Editorial Dolmen. Maybe a year Paul can visit the Barcelona ComicCon. Would be fantastic!!!!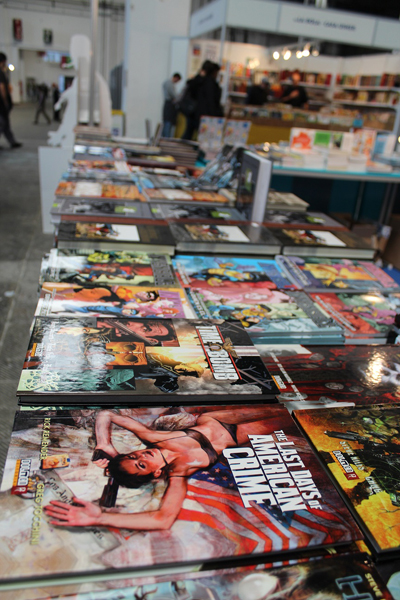 Homage and Exhibition to Moebius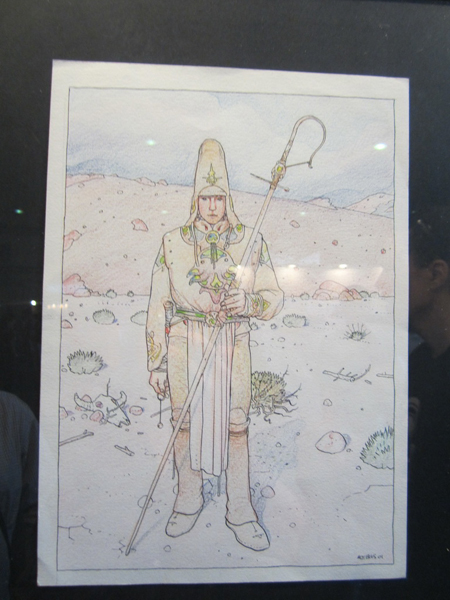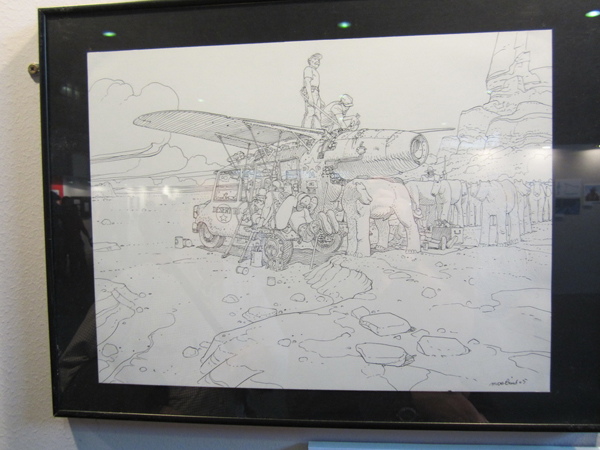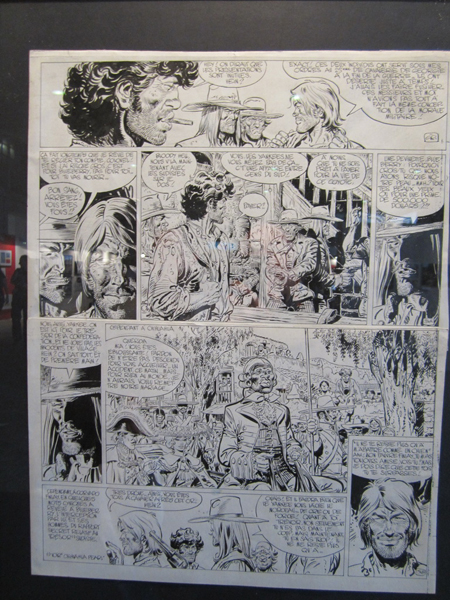 Kir Kanos leading the Stormtroopers surrounding Dani (right)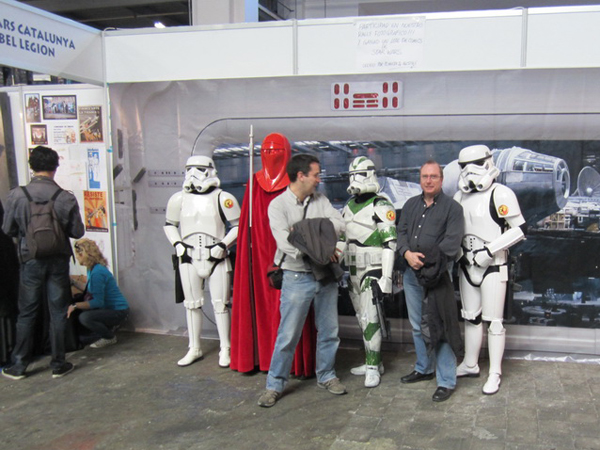 Smile! You're going to die.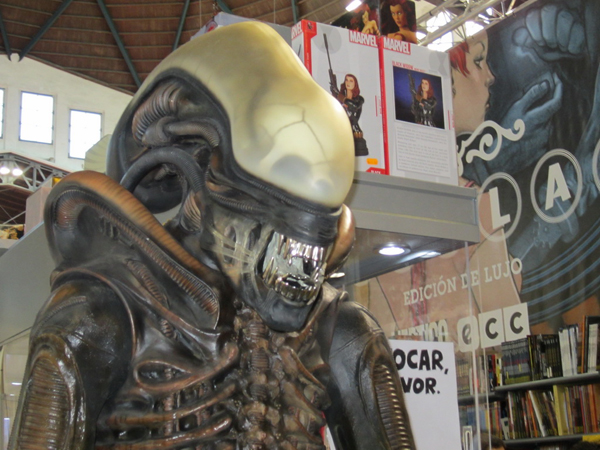 Guess who?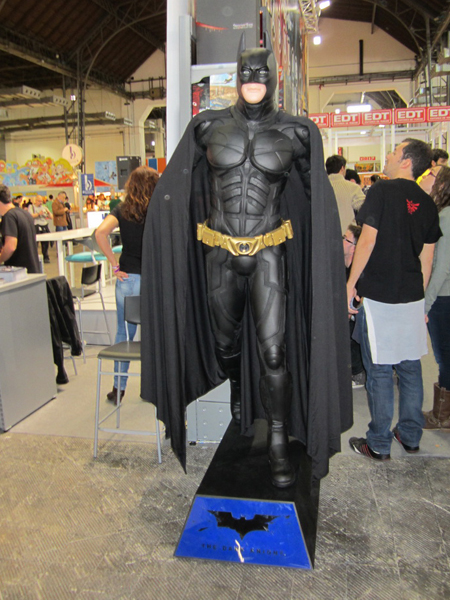 And here are "The Twin Brothers" Dani & Jep. The picture was taken the past year 2011 in the 29 Salon del Comic de Barcelona