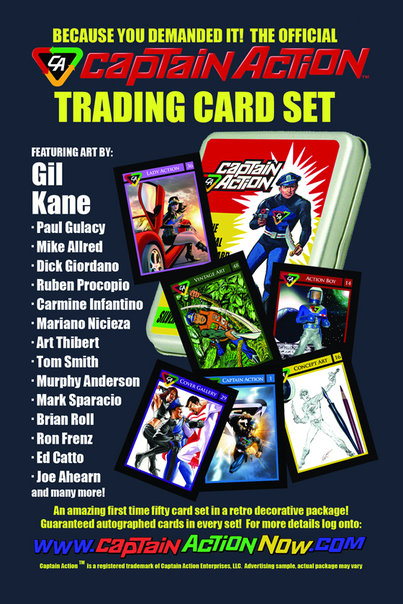 This picture is trademarked (® or TM) and copyrighted (©) 2009 by Moonstone.



Captain Action trading cards are being released in July 2010 by Moonstone Books & Captain Action Enterprises and guess who contibuted...Paul of course. In the ad for the trading cards , you'll notice Card # 36 which includes Paul's cover to Lady Action # 1. It is likely that Paul's two Captain Action covers (# 0 and # 5) will also be included in these trading cards, although I don't know this for sure. The complete set is scheduled to include 50 cards. See the upcoming May issue of Previews for the solicitation ad.

Thanks to Dave for the scan and the comment above!