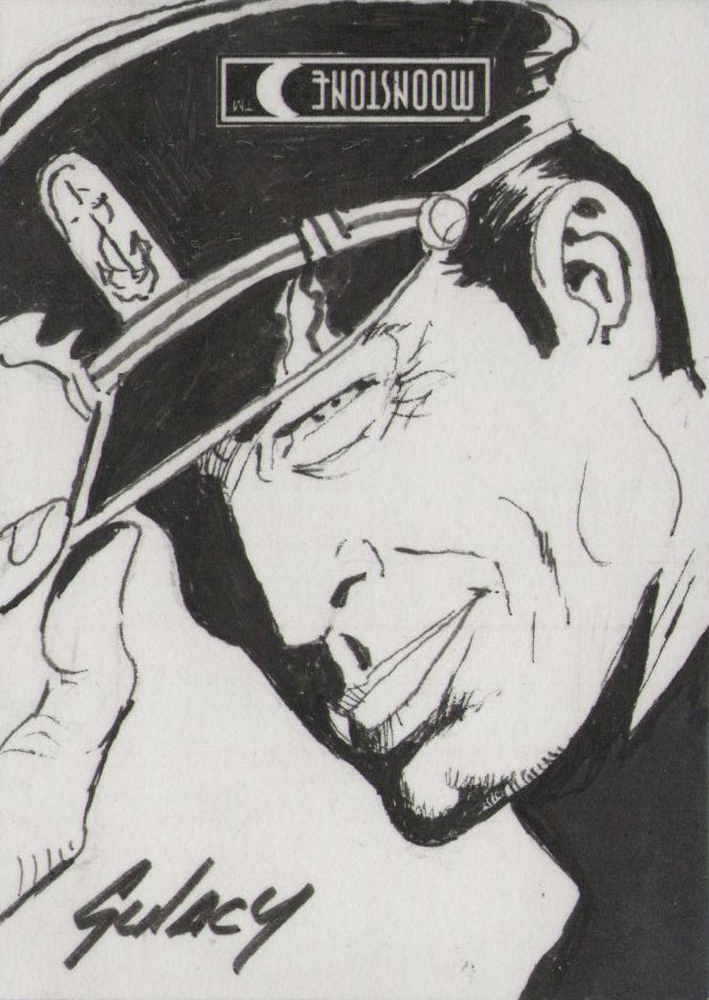 This picture is trademarked (® or TM) and copyrighted (©) 2009 by Moonstone.



In 2009, Moonstone Books & 5Finity Productions released the Moonstone Maximum Sketch Card Series. Over 100 artists contributed to the various sketch cards that were included in assorted packs of cards. Paul's original art card was of Captain Action and it was listed as a Maximum Rare card which means there was only 1 card done by Paul & signed by him, which was included in a random pack. That will be one lucky fan.

Thanks to Dave for the scan and the comment above!